On August 23rd of 2023, Ms. Natasha Kasyanova, Director of Global Market Strategy of Chemours, and Dr. Marc Gurau, Manager of Global Technology Application Development, visited Contango Technology. Nathan Wang, CEO of Contango Technology, led the company's management and technical team to receive and expressed sincere welcome and heartfelt thanks to Ms. Natasha and Dr. Marc's for coming from a long distance. Subsequently, the two sides mainly had in-depth friendly exchanges on the product performance, market application and future cooperation direction of proton exchange membrane.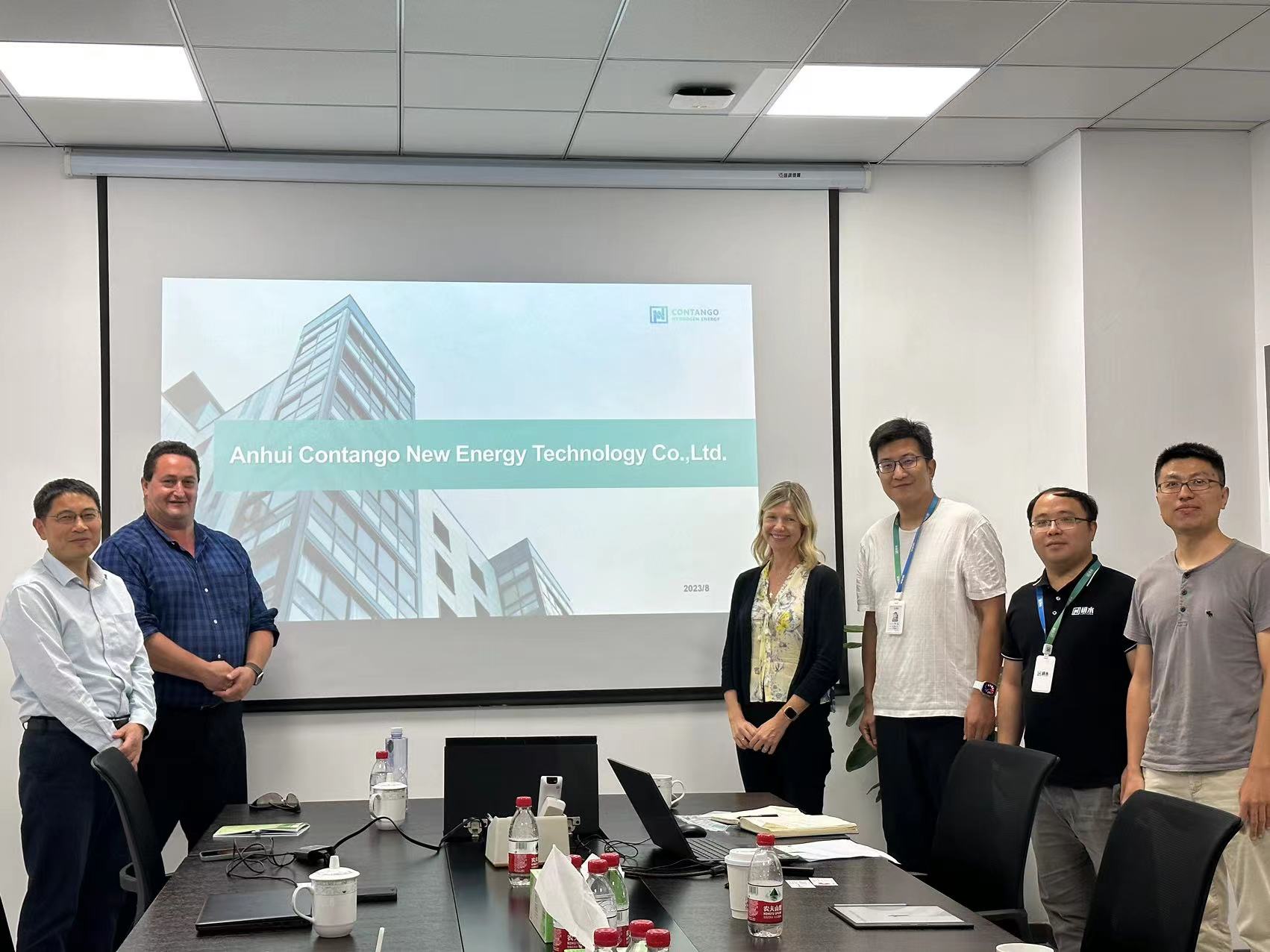 Director Natasha Kasyanova introduced that in the process of global low-carbon transition, hydrogen energy has rich application scenarios in the fields of power generation, transportation, industry and construction, and Chemours Nafion ™ proton exchange membrane products play a key role in the hydrogen energy industry. Chemours will continue to expand its production capacity to meet the growing market demand, and innovative technologies will help the development of electrolyzer technology.
Nathan Wang said that Contango Technology, as the backbone of the industry, is committed to supply of key materials and core components for hydrogen energy production and application of hydrogen energy. The technical indexes of main products, catalysts and membrane electrodes, have reached the international level of similar products. Large-size PEMWE Membrane electrode assembly have achieved mass production, and have rich application experience in Chemours Nafion ™ proton exchange membrane series products.
At present, the PEMWE Membrane electrode assembly of Contango Technology with Nafion ™ N115 film and Nafion ™ N117 film has shown excellent consistency and tolerability. Now, the company has cooperated with the top 500 Chinese enterprises, the top 500 global new energy enterprises and other leading enterprises in the hydrogen energy industry, and has reserved tens of MW intention orders.
During the exchange, the two sides reached a high degree of consensus, especially in view of the huge potential demand in the field of industrial hydrogen production. Director Natasha Kasyanova said, "We are honored to visit Contango Technology and visit the production line. We look forward to establishing a relationship of mutual trust with Contango Technology and jointly promoting low-carbon development."
In the future, based on the existing business foundation, both sides will further promote the establishment of a joint development and testing mechanisms to bring continuously innovative products and technical solutions for the application of hydrogen energy diversified scenarios worldwide.