On 1 September, Kan Wei, deputy director of Hefei Development and Reform Commission; Yu Zhaobing, director of t Industry Coordination Office; Lu Zhong, director of the High-Tech Zone Statistics Centre, etc., visited Contango Technology to investigate the development of key enterprises in the hydrogen energy industry. The company's technical director Dr. Zhang Xian and other leaders received and accompanied them.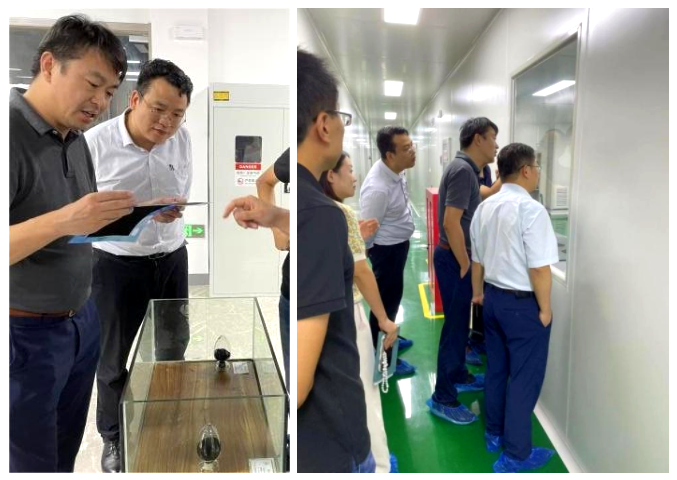 Kan Wei ,and his party first listened to the introduction of research on PEMWE production and fuel cell and affirmed the company's achievements in focusing on hydrogen energy production and application of key materials and core equipment. The delegation then went on a site visit to Contango Technology's R&D and production center. Through the test platform demonstration and product show, Zhang Xian highlighted the technical concepts of catalyst and MEA products and the application scenarios in the chemical, transportation, and power industries. Kan Wei inquired about the market situation and guided on the issues of expanding demand while encouraging Contango Technology to carry out technical research, develop into a leading demonstration enterprise with independent intellectual property rights and strong core competitiveness, and play a crucial role in promoting the development of Hefei's hydrogen energy industry.
Since its establishment, Contango Technology has been committed to providing the whole chain solutions for hydrogen energy key materials , and has built up a full process service capability based on R&D accumulation and production verification. In the future, the company will help the domestic hydrogen energy industry to achieve independent development by providing customers with specialized demand customization and promoting cost reduction and efficiency increase with technology iteration to realize independent development.